The Cheetah Girls have something in their mind for the fourth movie, and it's going to China! Check out what Kiely thinks:
Kiely revealed, "We have a dream of an Asian theme. The Cheetah Girls in China, with Shanghai nights full of songs and dance."

And as for a fourth Cheetah Girl? Yes, Brenda Song is in mind! Here's what the girls had to say: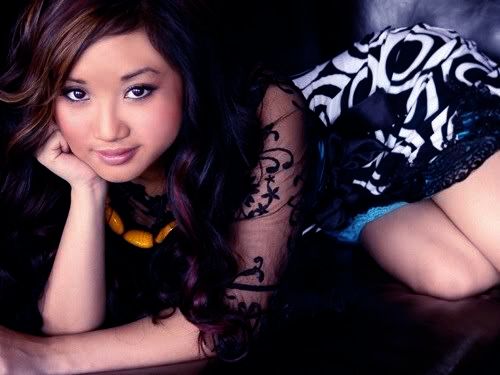 That means if the Cheetah Girls make a fourth movie, they will have to remain a trio or add another member. That question sends the group into another answering tizzy.

"Well, we actually did talk about it," Williams says.

"We've invited Brenda Song ("The Suite Life of Zack and Cody") to be a part of our ..." Bryan says.

"... in our mind, we have, like, a dream of, like, Asia, China, Shanghai Nights," Williams says. "Cheetah Girls," Bailon says. "Brenda," Williams says. "Brenda," Bryan says. "Can be like four ..." Williams says. "It would complete our circle. It would complete our ..." Bryan says.
What do you guys think of Brenda Song joining The Cheetah Girls? To me, it would really promote diversity, adding another race in the group, however, will it be smart to add a completely different character in the fourth movie? We'll see how it goes.