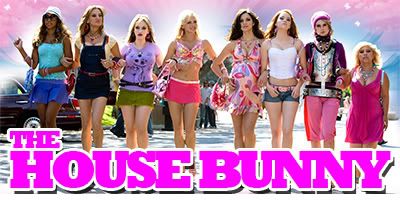 I hope no one forgot that
The House Bunny
released in theatres yesterday too. I saw it before the premiere of
The Cheetah Girls: One World
. Here's my review.
I thought the entire movie was outrageously funny. Although Kiely's part in the movie was very small, she still did an amazing job.
SPOILER: Roll over to read:
Although, I didn't like Kiely's British accent that much. It was kind of mandatory though, because it shows why she only communicated through text message.
Anyways, Anna Faris did an AWESOME job with her role. I'm just hoping that there aren't a bunch of upset Cheetah moms when they go to see it because Kiely's in it. There is some profanity and sexual references, but in all, it was a really good movie!